RCL has announced that it will add Dongguan in Guangdong province to its existing RSK rotation. The maiden call at Dongguan (Dongguan Container Terminals 7,8) will commence with the "Ratha Bhum " from the 16 Nov 19 onwards.
With this change, the new proforma for the RSK will be: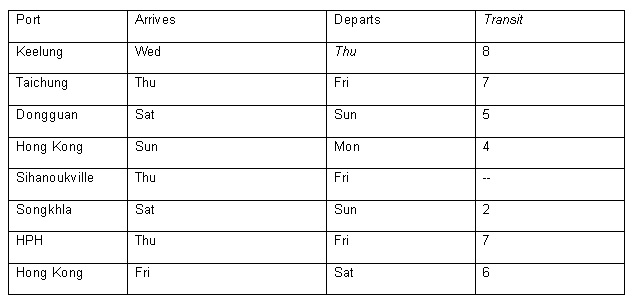 According to RCL spokesperson "Dongguan will be the first direct call between Guangdong province and Cambodia. Our customers in the Pearl River Delta area have encouraged us to call directly in Guangdong for faster connectivity on their time sensitive raw material shipments of garments and footwear to Cambodia".
"At the same time, our wood product customers in Songhkla, Thailand will enjoy better connectivity via Dongguan to the Pearl River Delta with their comprehensive network of barge services".
If you have any enquiries, please do not hesitate to contact local RCL offices.
Source: RCL